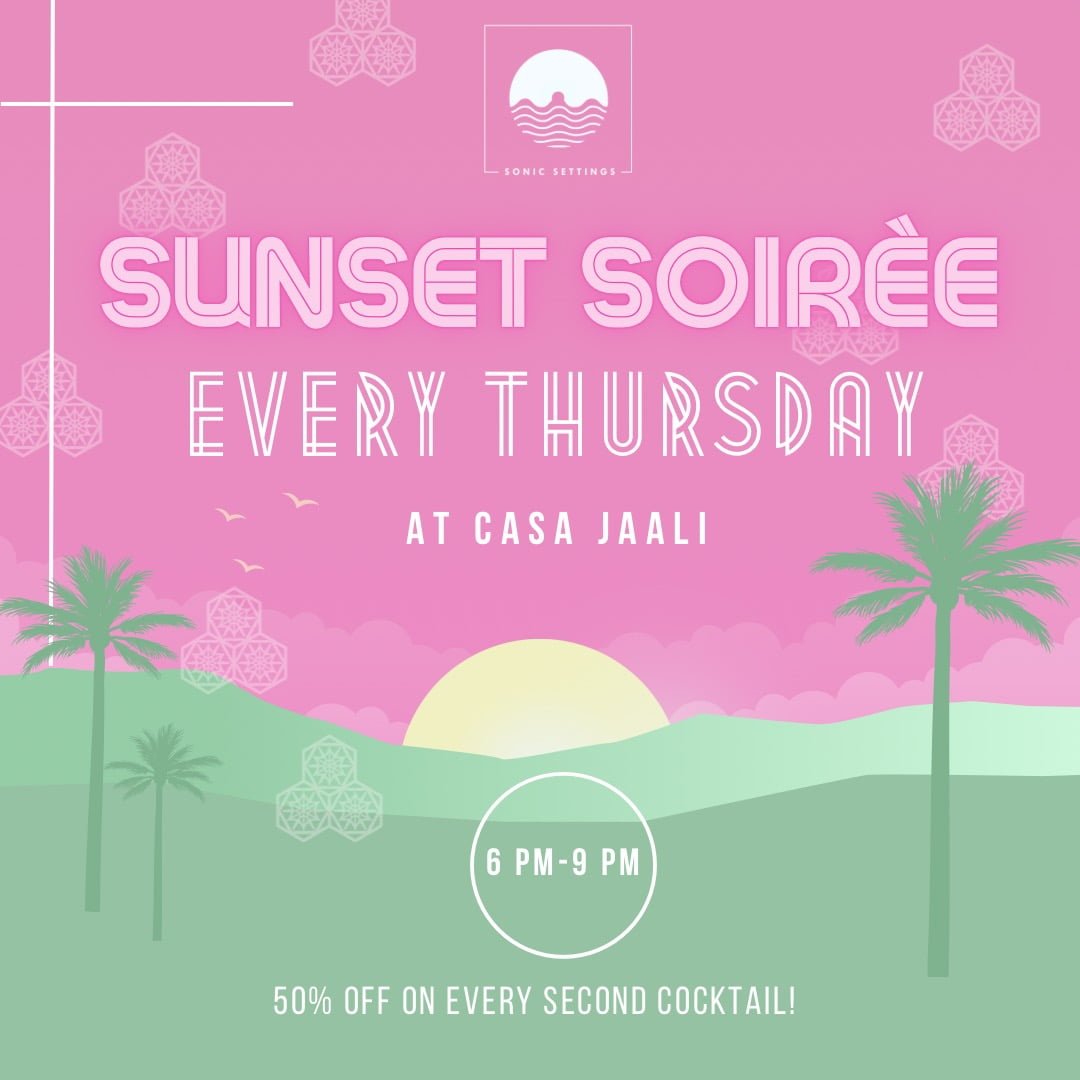 Sunset Soiree
Every Thursday at Casa Jaali
Some of South Goa's most dynamic DJs behind the desk at the Sunset Soirèe.
Expect melodic vibes, blending the rhythmic essence of jazz and Indian folk, or the combination of mellow vibes of downtempo and desert house.
Witness the magic of Canacona's finest and enjoy great food and cocktails 🤩
Every second cocktail 50%
Find Casa Jaali in Patnem, at the north end, just off the beach.